Our animals are hand-raised in a house and are acclimated to both inside and farm life.
There are many Aussie breeders out there, but very few miniature Aussies, and among those, even less who actually have AKC-registered Aussies that are minis.
Our dogs are fully-registerable with all the major registries, but are by default, AKC Australian Shepherds. These dogs are compatible with a new up and coming breed recognized by the AKC as "Mini-American Shepherds." You have the maximum number of options with these amazing animals. They make wonderful pets, or could be used in shows or obedience trials. Our mini-Aussies are particularly acclimated towards pet life. We do not dock tails - which is also rare among Aussie breeders. We do not feel tail docking is humane or necessary.
(All the 12/2012 puppies are sold! I had no idea how fast these would go! Thanks for everyone who got a precious new family member for the holiday season!)
If you would like to be notified of our next litter, sign up here:
---
Calliope and Voltage have had their first litter! These are AMAZING PUPPIES, born 9/28/12. Five total, one male, four females. Dam is ~ 15.5" tall (22 pounds), Sire is 18.5" (31 pounds). We hope these dogs will be in the mini slightly leaning towards toy size range -- you never know but everything looks amazing in terms of their genetics.
Puppies will be ready in early-to-mid November. Preference will be given to local clients who can view and pick up dogs - we would prefer not to ship.
To reserve a puppy contact us below to make arrangements for a deposit or visit.
All puppies are AKC-registered and come with appropriate paperwork and vaccinations. Prices are from $800-$1000 depending upon whether the animal is as a pet or you want breeding rights (+$200).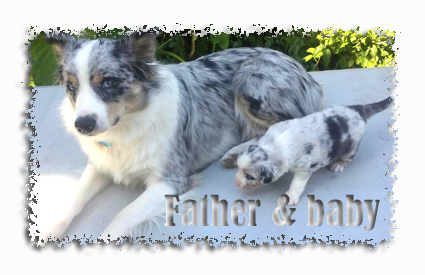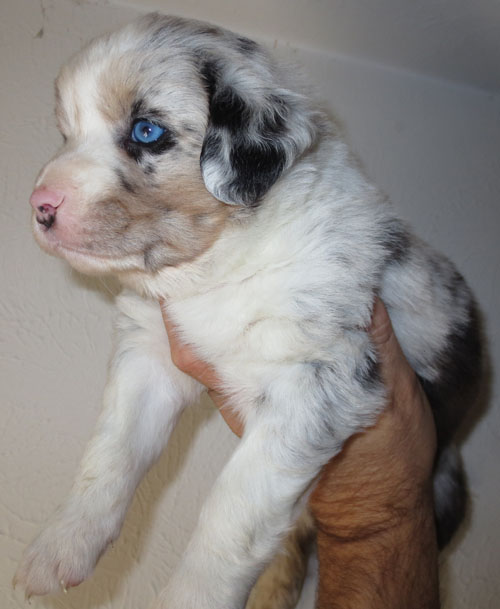 **SOLD** Puppy #1: MALE, Blue Merle, Appears to have to very vivid BLUE EYES! *********SOLD******** Looks like a spitting image of his father.

---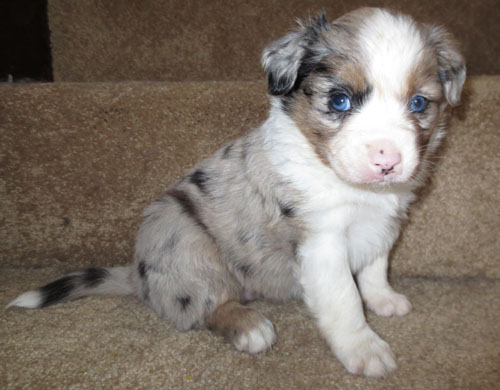 *SOLD* Puppy #2: FEMALE, Blue Merle, possible two blue eyes, amazing symmetrical markings, wonderful disposition, smart and bright,
---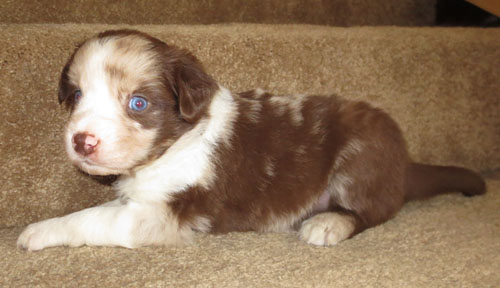 **SOLD** Puppy #3: FEMALE, Red Merle, TWO BLUE EYES!, incredibly intelligent, active and outspoken - a true alpha puppy, and very rare from the offspring of Black/white+Blue Merle - This dog has great genes.
---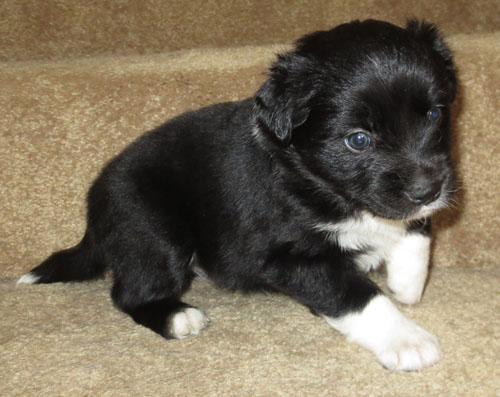 **SOLD** Puppy #4: FEMALE, Black and white - very unusual markings, almost all black with white trim. An absolutely gorgeous dog that is very happy to see people and is exhibiting lots of intelligence.
---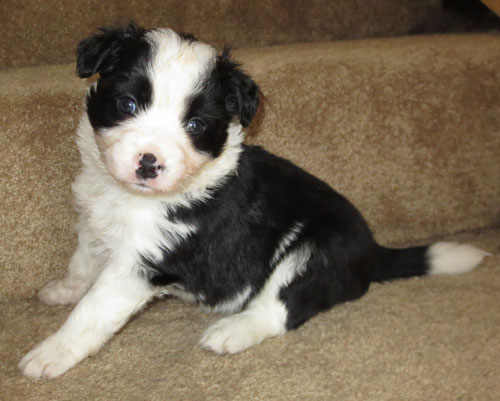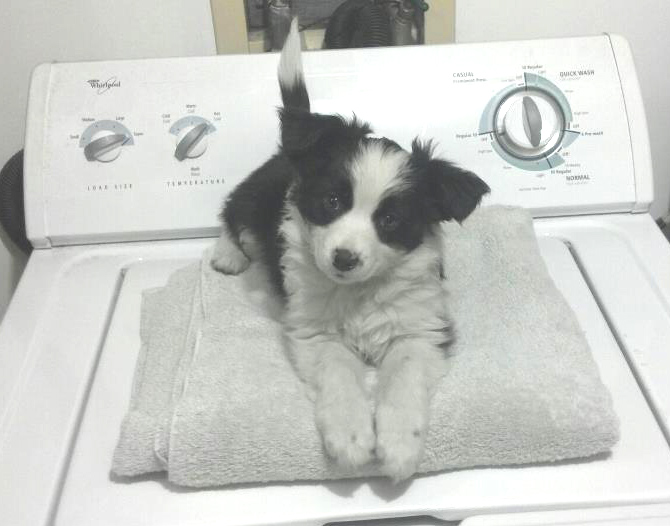 Puppy #5: FEMALE, Black and white - The smallest puppy in the bunch and very quiet and sweet. Super affectionate. $800 - OUR LAST PUPPY! I'm not sure when we'll have another litter. But this dog is the SWEETEST and fluffiest of the bunch. Incredibly smart and attentive, but also quiet - unlike the others "Baby" (what we call her) does not bark and scream. She's going to be a great dog!
Contact us: Wisdom Kennels, New Orleans, Louisiana mini Australian Shepherds, Mike (504) 780-9717, info@louisianaaussies.com
More info and pictures: Mini Aussies for sale on Facebook